Viewtiful Joe - Retrogasm 2018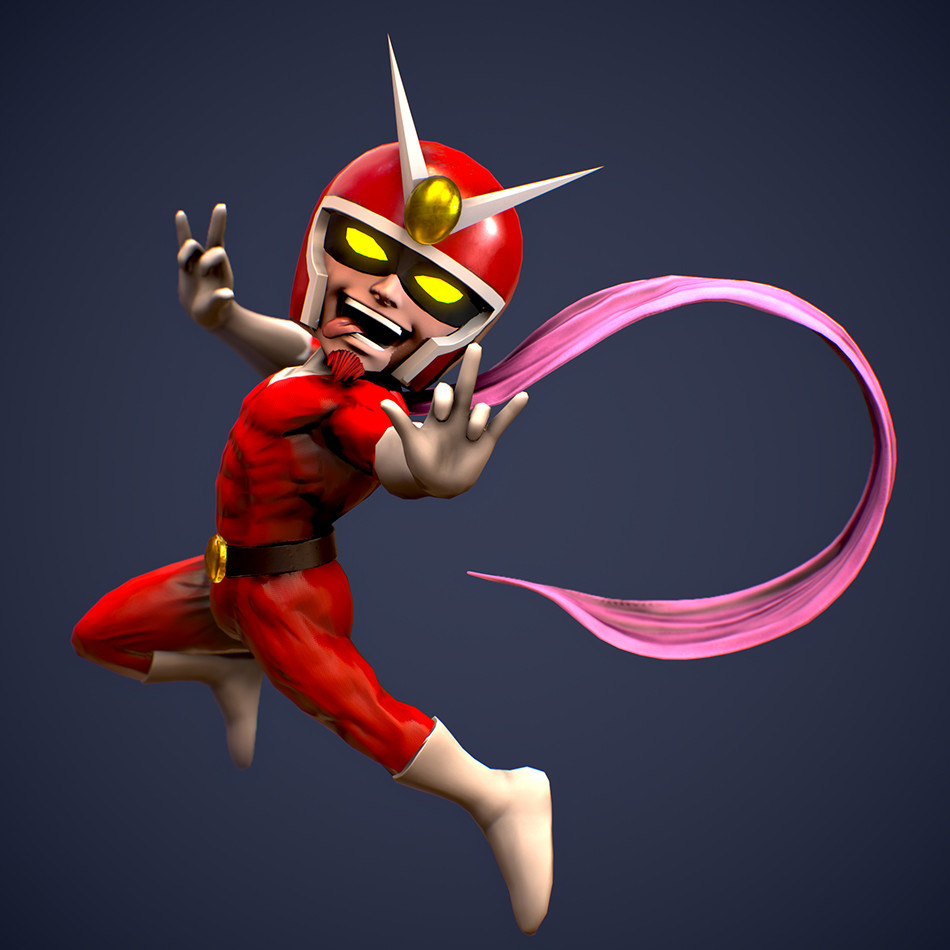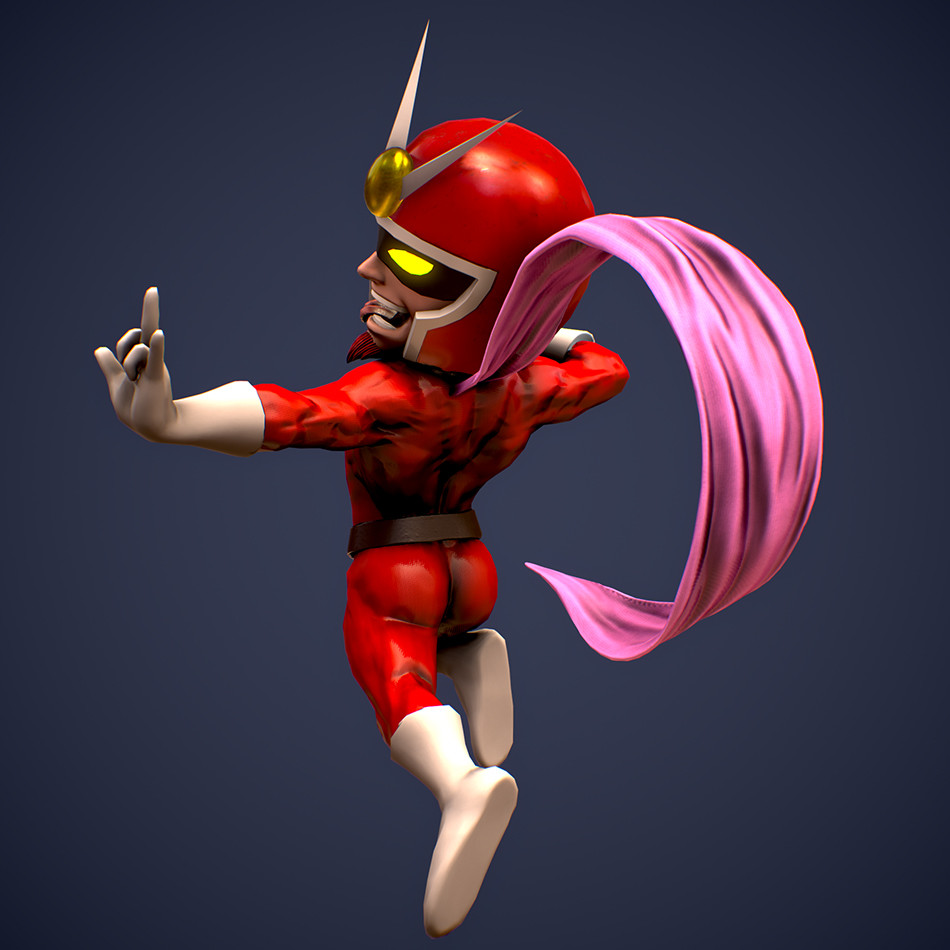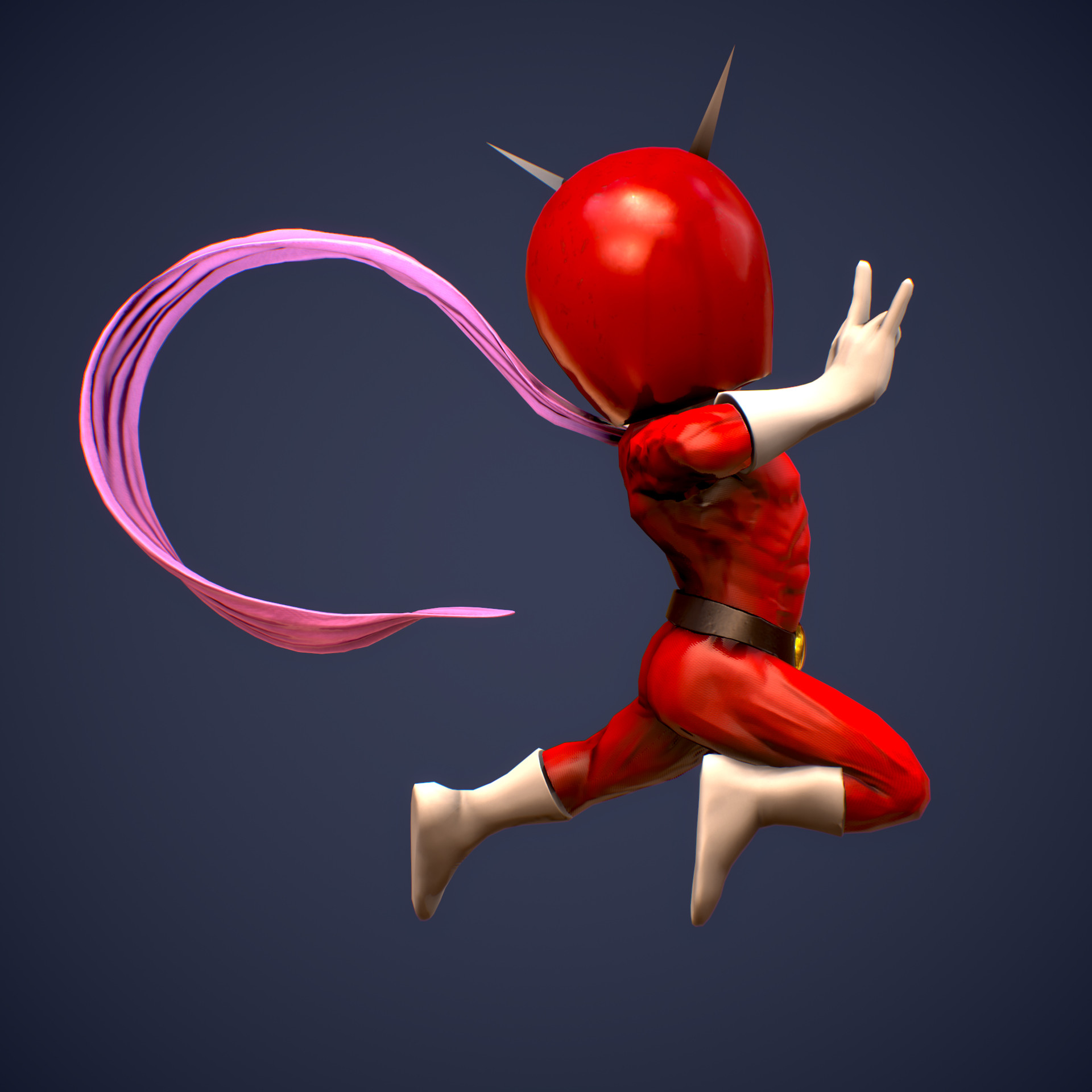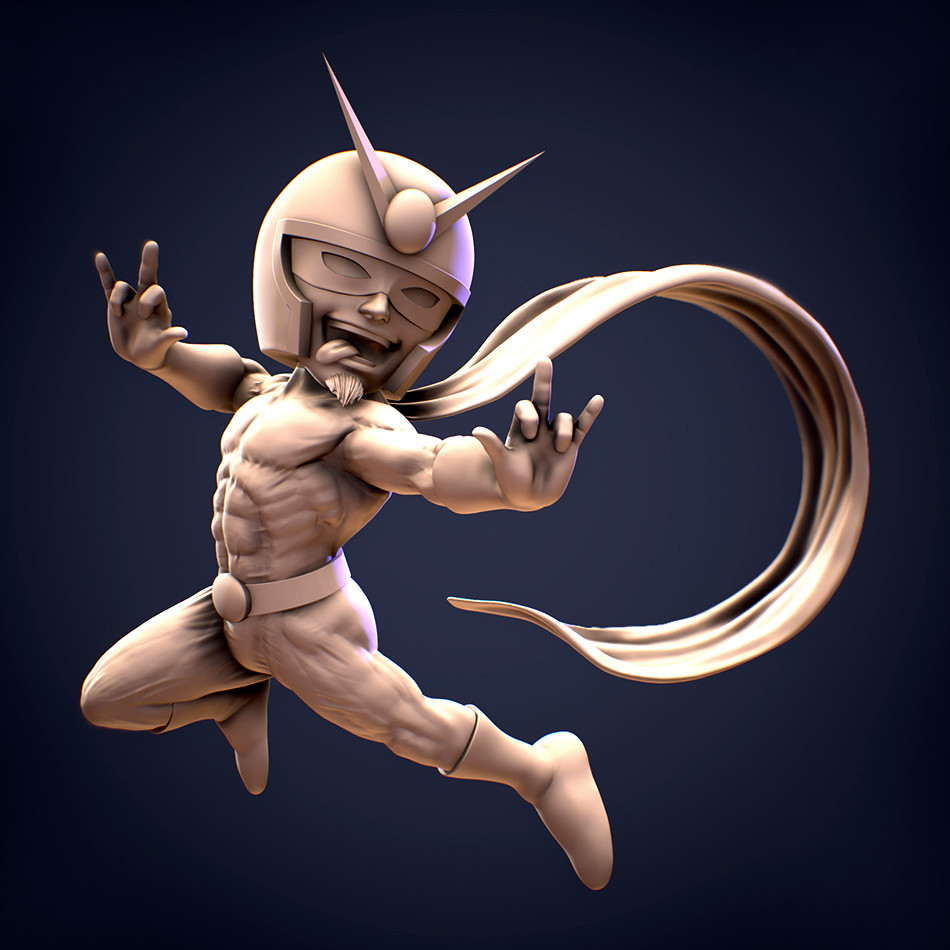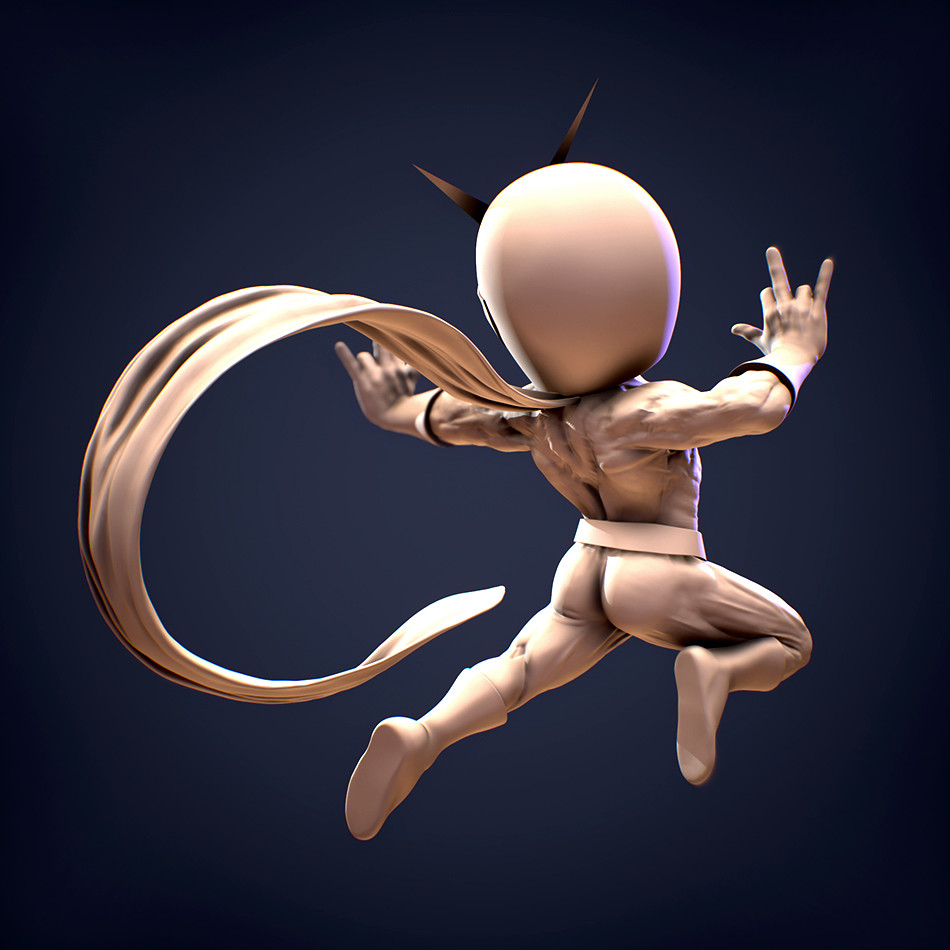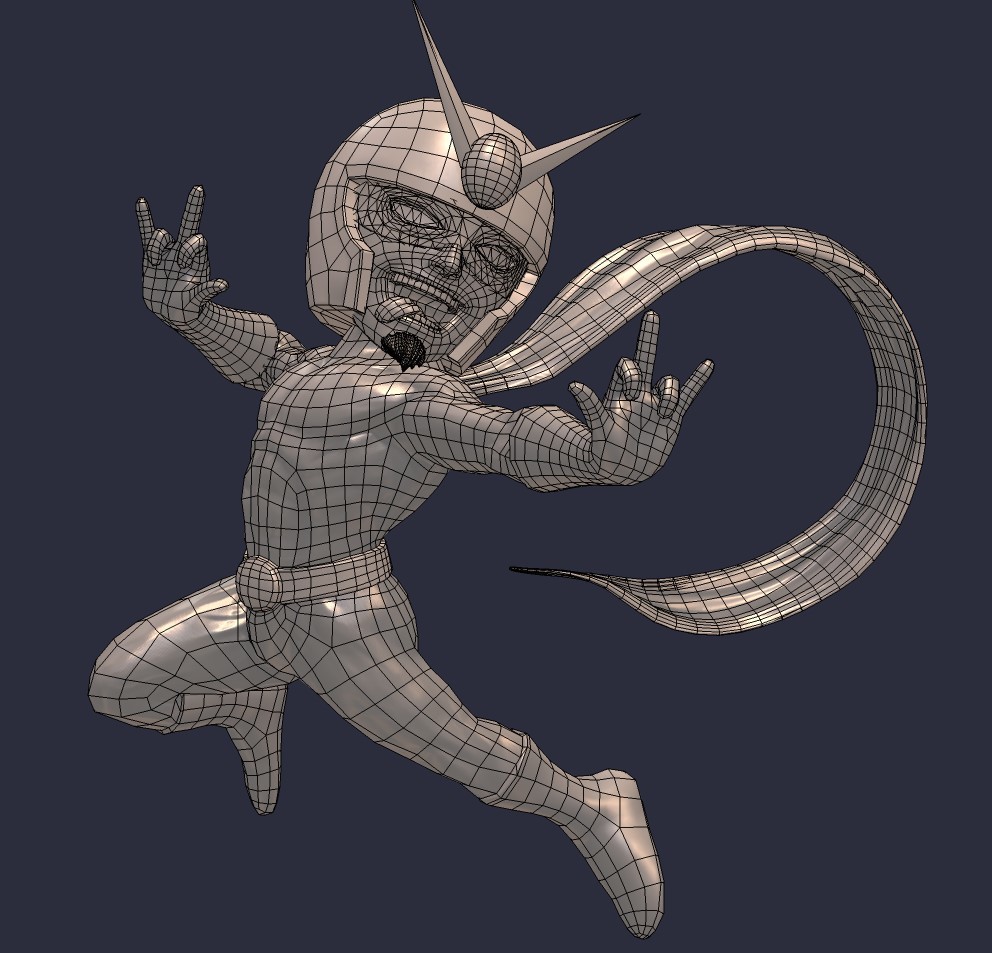 This is my entry for Retrogasm 2018. I worked on Viewtiful Joe!
I sculpted the high poly first in Zbrush, then I retopologized and laid out the UVs so I could texture him in Substance Painter. Then I brought him into Marmoset for the final renders. Marmoset is also where I handled all the baking as well. I prioritized sculpting him in pose because I would like to make a nice little 3D print of this guy once I get some time to engineer him.
Hope you guys like him. Henshin-A-Go-Go-Baby!