SuperMirror - Mirror Zbrush folders and preserve subdivisions too!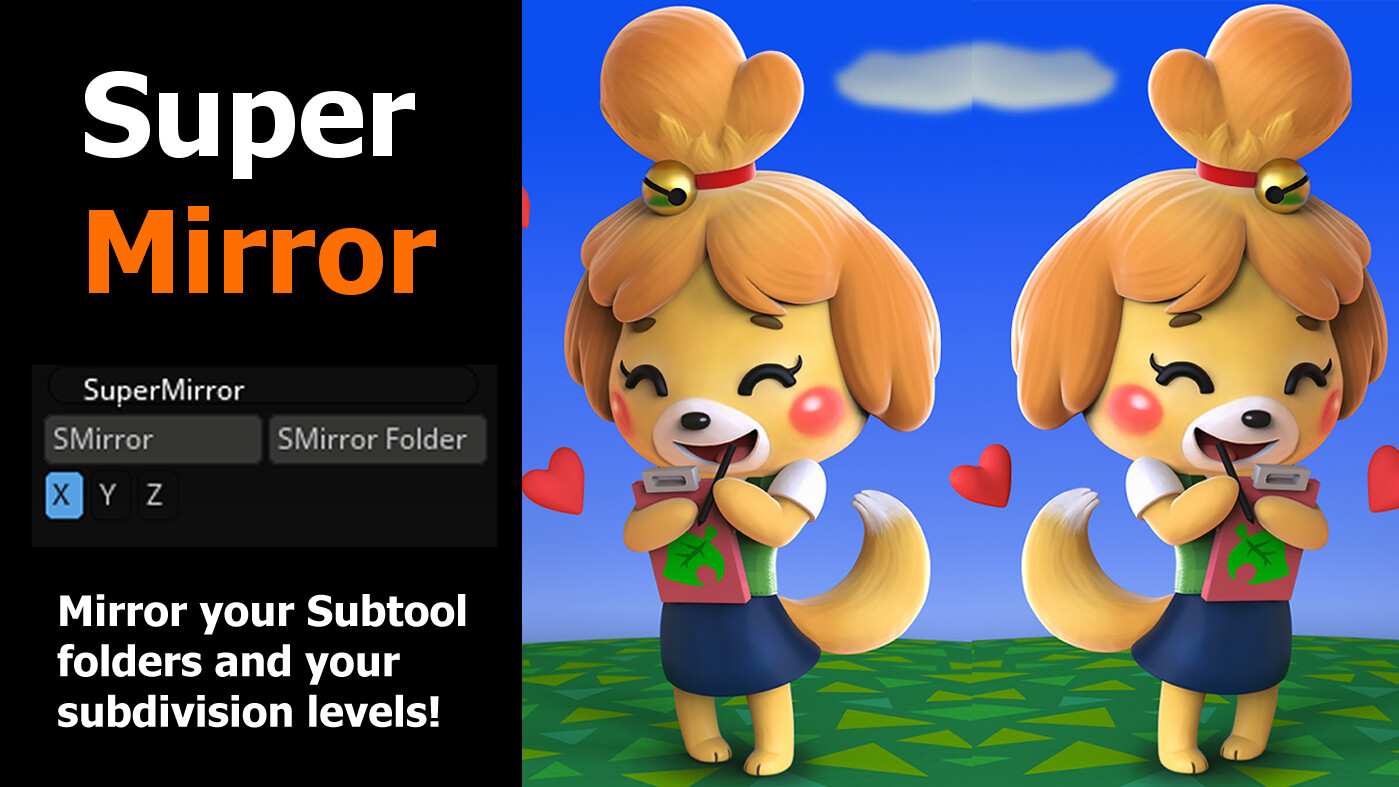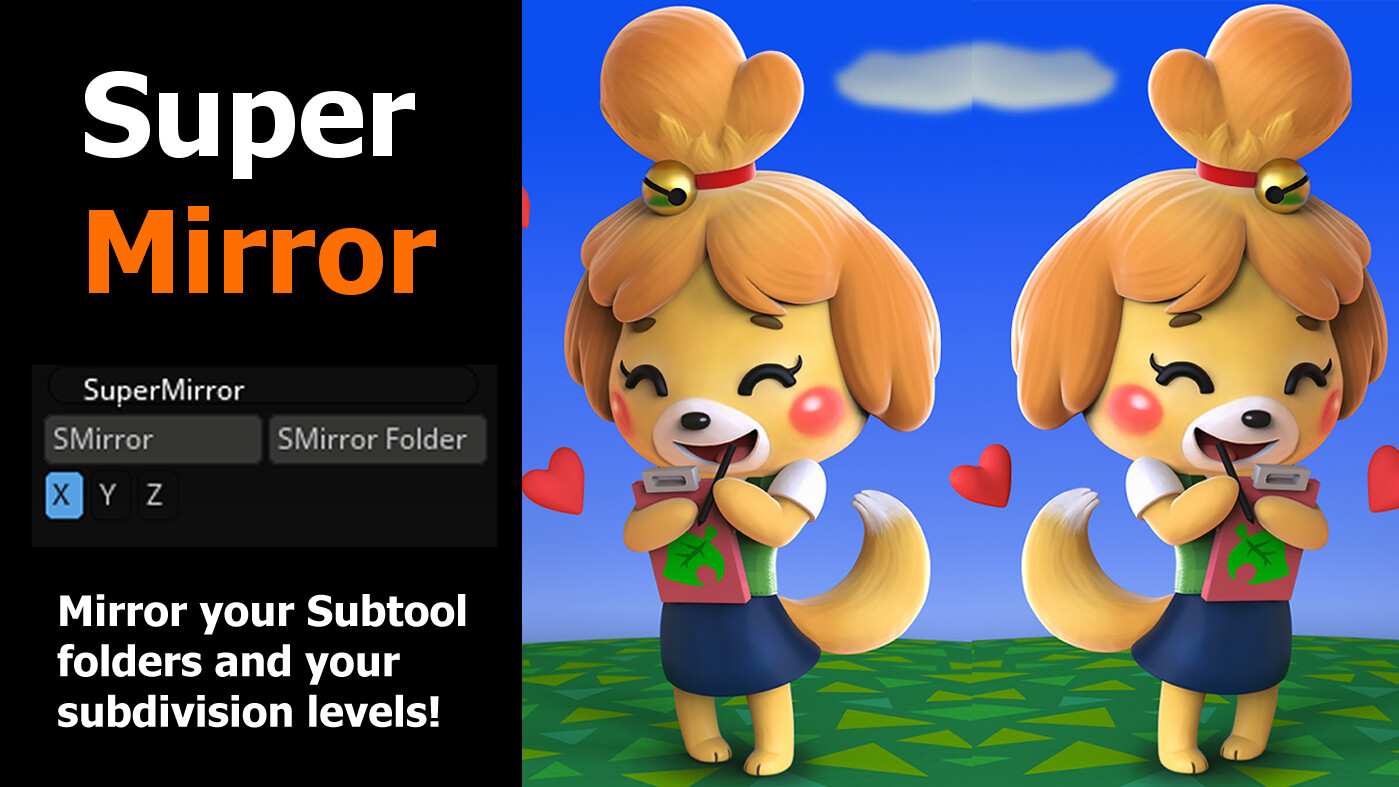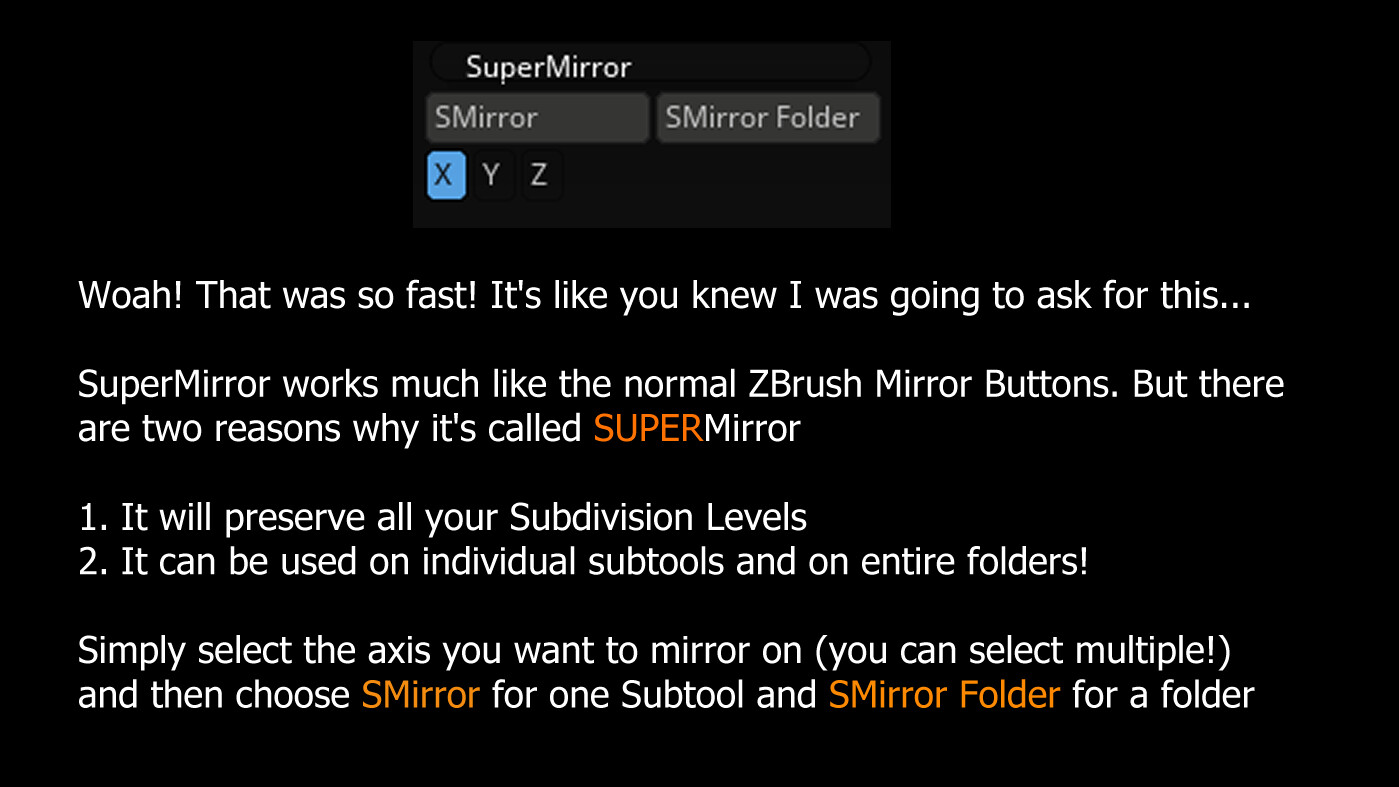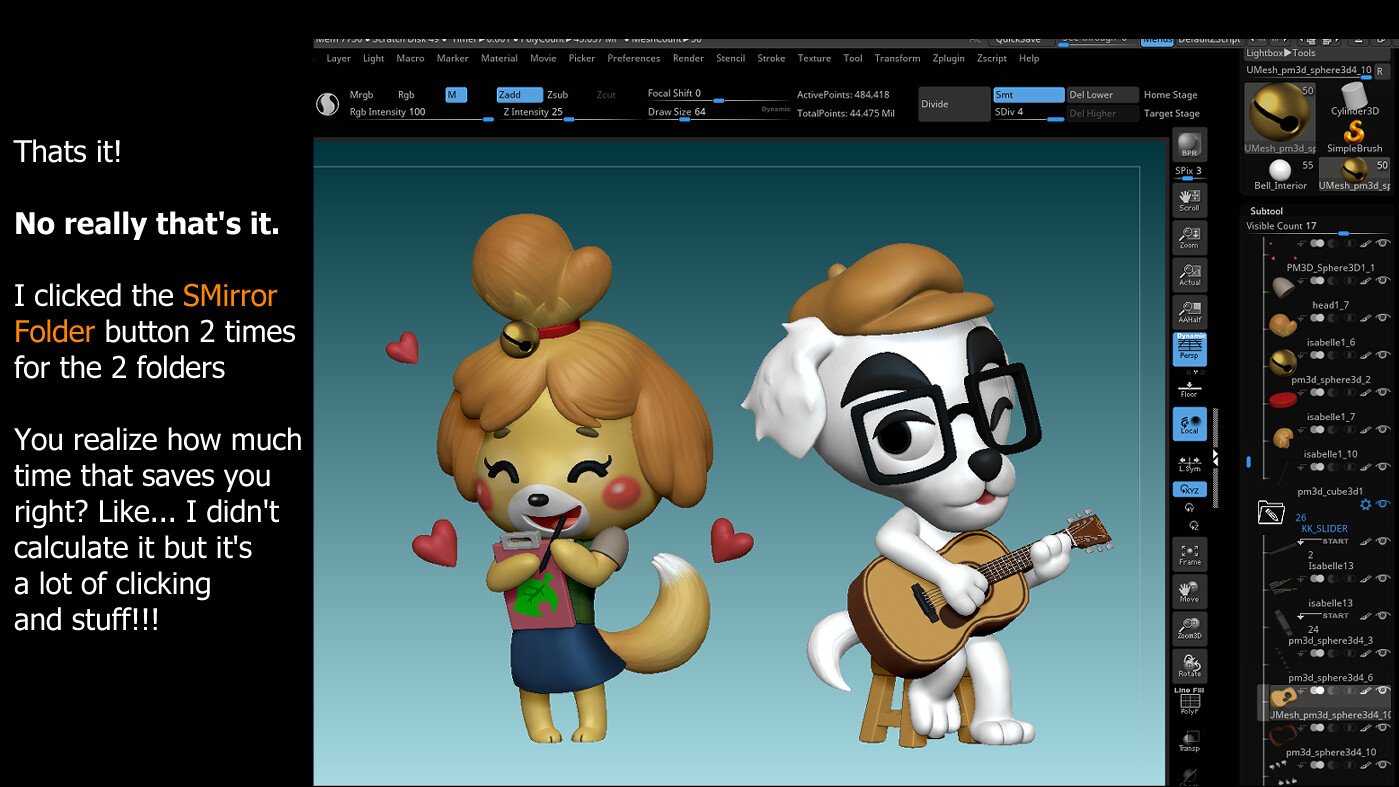 https://georgecrudoart.com/store/p8wqR/supermirror-mirror-zbrush-folders-and-preserve-subdivisions-too
Copied
This script is just a smaller tool used in my collection of handy ZTools! For the full collection please check out GC_ZPlugins!
https://www.georgecrudoart.com/store/xKL7J/gc-zplugins-collection-of-useful-zscripts

SuperMirror is a better tougher version of the Zbrush Mirror! It preserves your subdivision levels and it can mirror entire folders! That's why it's called SuperMirror
The XYZ buttons are how you select your mirror axis. You can select multiples if you want. But you need to have one selected. Then just hit SMirror for a single subtool and SMirror Folder for an entire folder. Both will preserve subdivisions too!
Enjoy and feel free to reach out to me for any questions, requests or bug fixes!